Henrik Lillhage is a new Managing Consultant at Softronic. In this interview you will get to know him a little better and find out what he thinks about his new job as a manager and what it is like to lead a new team remotely.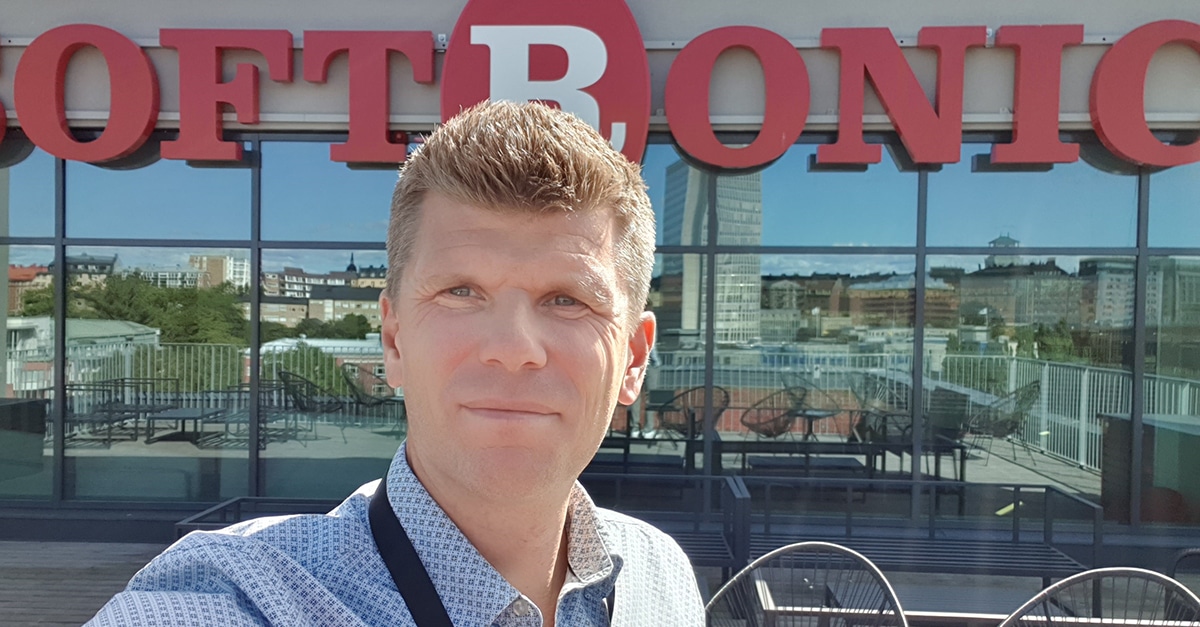 Why did you decide to start working for Softronic?
"I looked at Softronic as a company that had such great depth in its expertise and for me it was 'just the right size'. The company advocated taking responsibility and told me that they worked actively with sustainability and what they call 'GoodTech'. It seemed to be a really friendly company that offered interesting services and products. And my expectations have been proven right so far."
What has been your biggest challenge in your first five weeks at Softronic?
"In the business area where I'm working, we've carried out a minor reorganisation in our consultant groups. This meant that I had to wait a few weeks before I could meet my consultants, which was slightly inconvenient to start with, as you can imagine. But now the 'getting to know each other' process is in full swing and it feels great. Apart from that, the main challenge has been learning all the acronyms that are used in the company, such as CAB, SOP and SDM."
What has it been like getting to know your team remotely?
"As a new manager, I've had to find solutions to get to know my new consultants because of coronavirus. I've been able to meet most of them at our office, others at our customers' premises and some outdoors. Of course, we've always been responsible and followed the recommendations of the Public Health Agency of Sweden. There have only been a few exceptions where this has taken place in a Teams meeting, which is not optimal during a 'getting to know each other' phase, but it has worked perfectly well."
What do you do in your free time?
"I spend most of my free time with my family, so my wife, our two teenage children and our two dogs. We live in Hammarby Sjöstad, which is also where my office is. It's such a luxury to be able to walk along the quayside to and from work every day. It's perfect for me who was born in Gothenburg and is a sailor at heart."
We would like to welcome Henrik to our company!