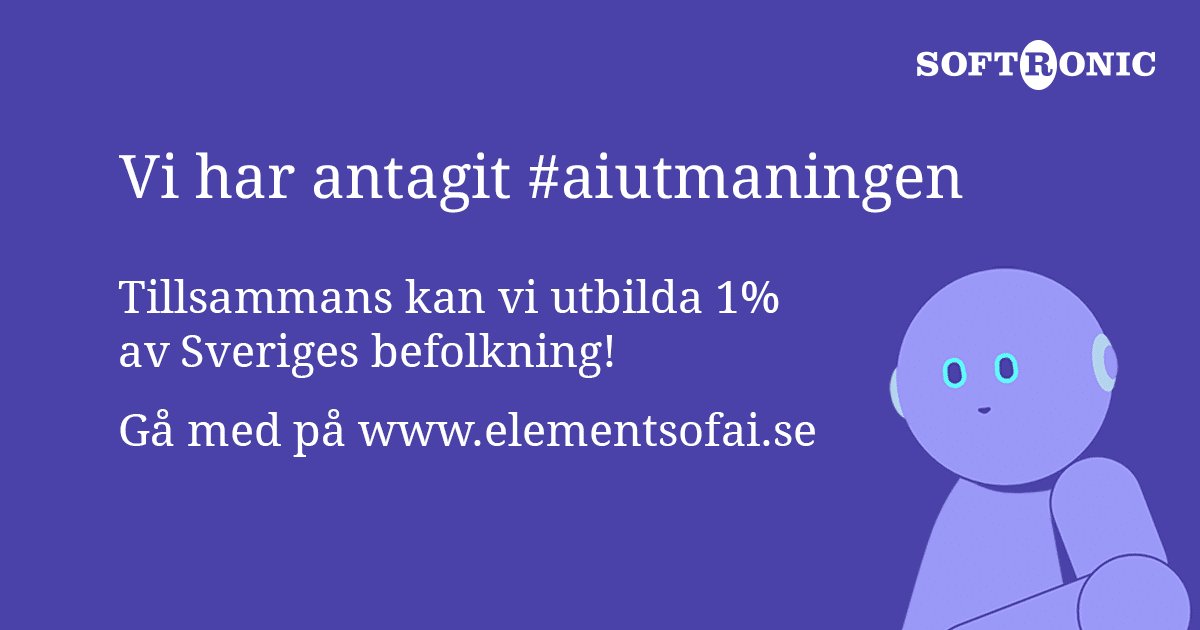 A free training course has been produced in collaboration with AI Innovation of Sweden to increase people's knowledge of Artificial Intelligence.
Elements of AI became a phenomenon in Finland when it was launched just under a year ago.
Since then more than 130,000 people from over 80 countries have started the course. It is now Sweden's turn!
The course is designed to increase the knowledge and understanding of Artificial Intelligence and to empower people through knowledge rather than feeling threatened by AI. The course requires no
previous knowledge of technology or maths. This is a course for everyone!
The course has been created by leading university professors, data scientists, educators and
designers and has been ranked as one of the best free online courses in the world.
The goal is for 1% of Sweden's population to do the course. The course will be released to the general public on Wednesday 15 May. Students can also receive university points for this course, but they need to apply through antagning.se for the course 'Grunderna i AI' (Elements of AI). The contents are identical no matter which route you take.
Softronic is supporting this initiative and encourages both employees and other companies to register and acquire new knowledge.
We want to help teach Sweden!
Read more about the course at www.elementsofai.se.