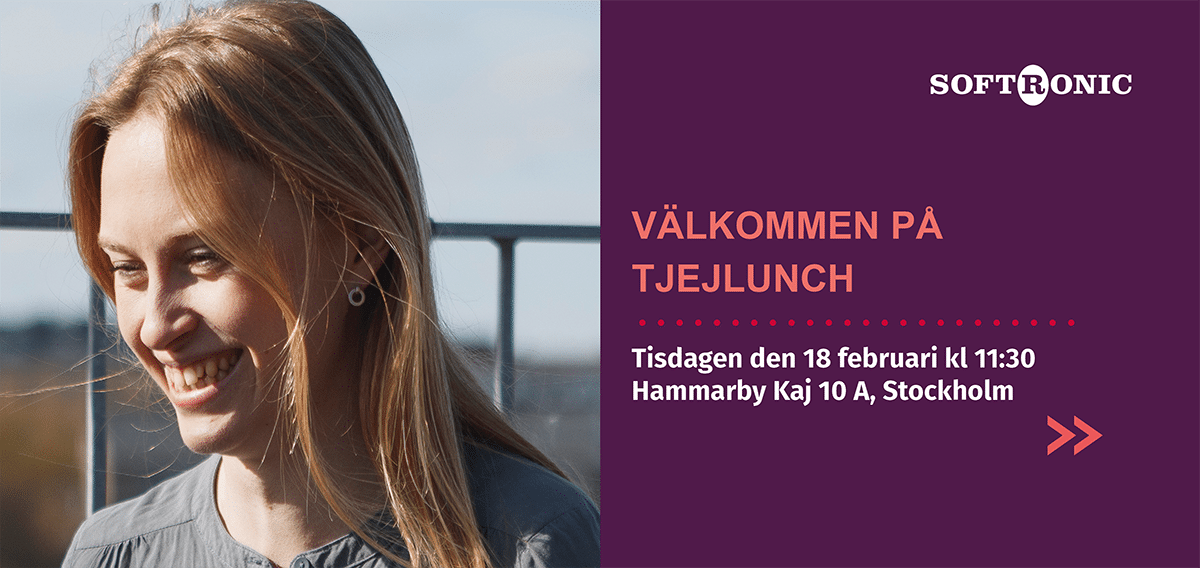 Come and join us for our Women's Lunch on Tuesday 18 February at 11:30.
At this lunch, you will get the chance to meet and ask questions to some of our female colleagues – some who have been in the IT industry for a long time, while others have just completed our Gate trainee programme and have just started their career.
As well as finding out what it is like to be a woman in the IT industry, we will be discussing new technologies, the IT society of the future and how you, as an IT consultant, can be involved and make a difference.
Find out more information and register here!
If you have any questions, contact Theres Hesselgren-Zaar, thz@softronic.se.