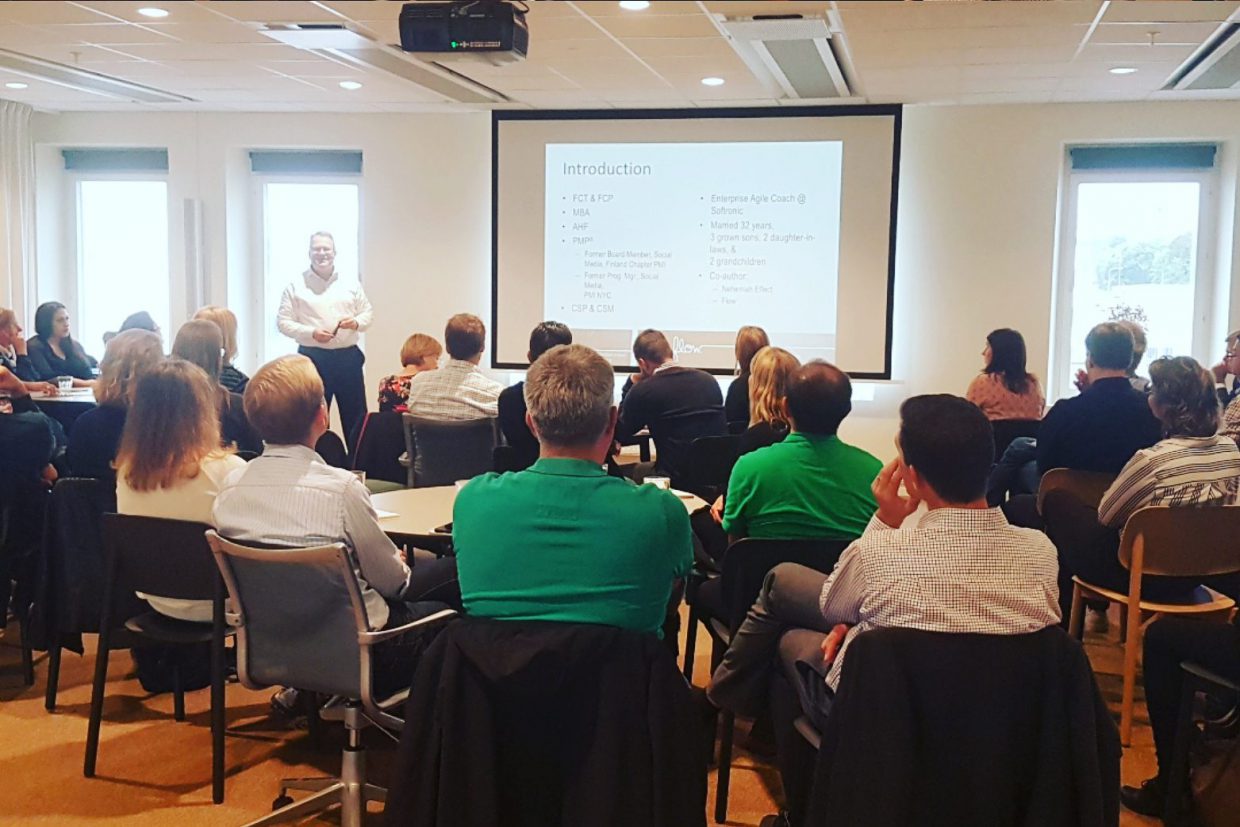 On Tuesday 5 September we hosted PMI and Flow Stockholm Flow is all about increasing productivity and a culture of collaboration in your organisation, using Agile, Lean and business leadership.
Flow is your roadmap on how to design your organisational leadership, structure and culture during the transition to Agile. This is a brand new way of managing and organising projects, departments and companies. Andrew is an Enterprise Agile Transformation Coach who guides, trains and is a mentor to organisations, telling them how to retain, change and achieve a culture that flows (Flows).
We would also like to welcome Andrew to us here at Softronic and we look forward to following his progress.
Read more about Flow and Andrew here