Do you want to take your website/web services to the next level? Listen to our webinar and discover ways to improve your website and collect insights!
A website/information site is your face to the outside world and forms an important part of building a company's brand. Do you think that you need to revamp your website, or quite simply want to build a brand new one?  Or do you have different kinds of web services or e-services that do not really meet your users' needs? If so, do not miss our webinar on Thursday 10 September, where you, as a communications manager or the person in charge of your company's website, will receive tips and advice on how to improve your website/e-service based on your users' needs and universal design principles.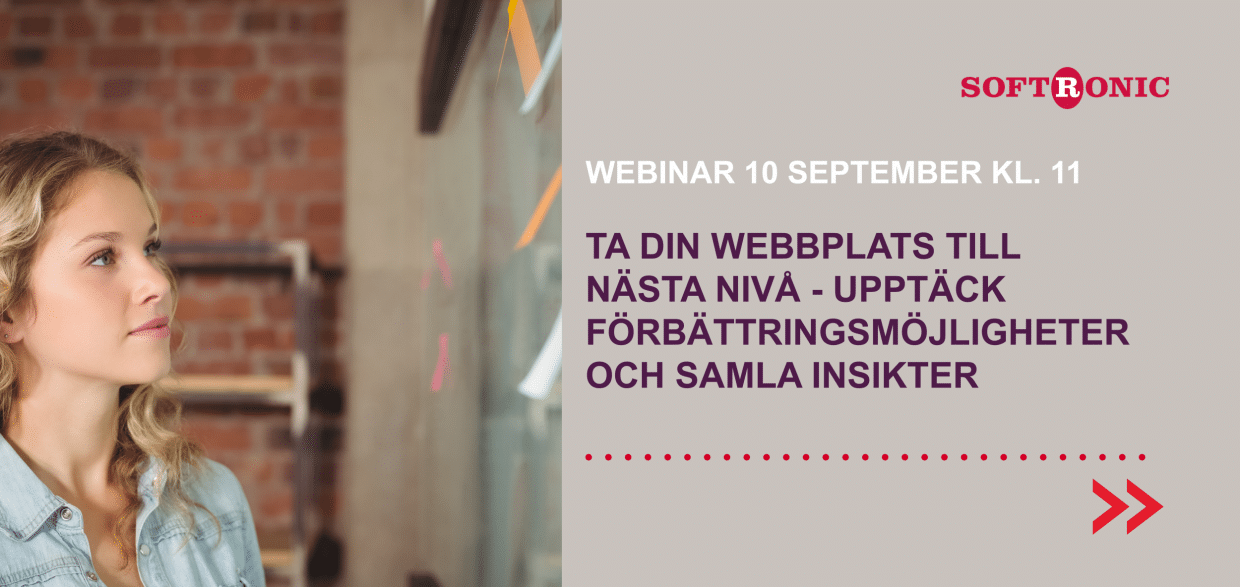 David Jonsson and Ellinor Diring are experienced UX designers at Softronic and will share their knowledge of UX, which stands for User Experience. UX design is basically about design work that improves the users' experience of a service or product.
You will learn:
What you should investigate when reviewing your existing website/information site/e-services. Which aspects are important to think about
How user research/user studies can help you achieve a website/e-service that is based on the actual needs of your users.
What you need to consider when choosing a platform.
Target audience:
This webinar is primarily for communication managers, digitalisation managers, website service buyers and website managers.
Time and location:
Thursday 10 September 11:00–11:30
Digitally via Teams. We will send you a link to the webinar the day before.
Contact
If you have any questions about the content, please contact, David Jonsson, david jonsson@softronic.se
Registration
Anmälningsdatumet har passerat och det är inte längre möjligt att anmäla sig till webinariet.