Anna Tocaj is a new application consultant at Softronic. Anna is going to do our trainee programme Gate 1, which gets underway in a few weeks. In this interview she tells us a little more about why she started working for us. She will also give some tips on what you, as a recent graduate, should think about when applying for jobs.
Why did you apply for a job at Softronic?
"I came into contact with Softronic while I was studying computer science. My thesis was about training users when implementing ERP systems. I applied to Softronic because I had such a good impression of the organisation and was interested in working more with business systems. I really enjoy having a coordinating role, where I can get to know customers and their needs, while also working closely with my colleagues."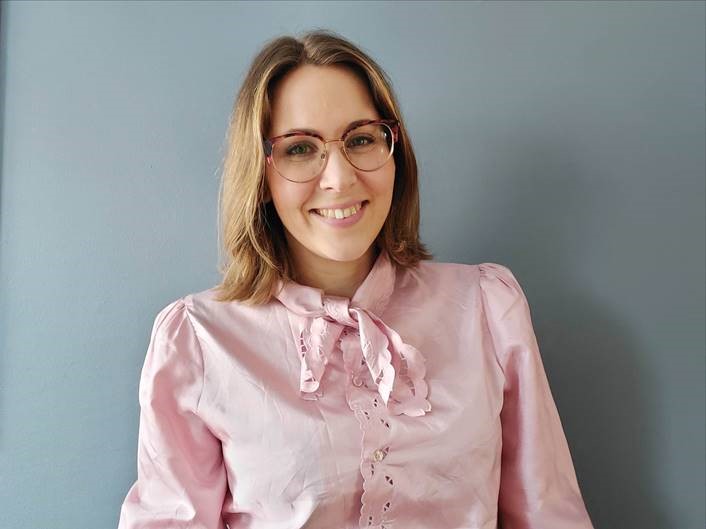 What was the onboarding process like? And has the start of your new job been as you expected?
"I was given a warm welcome and had a good onboarding despite the current situation. But, of course I'm looking forward to meeting all of my new colleagues IRL in the not too distant future."
What do you need the most to enjoy your work?
"If I'm going to enjoy my work, it's important for me to feel that I'm doing good, that I'm developing as a person and that I'm learning new things. I'm sure this will happen here at Softronic. I also think it's important for there to be a willingness in the team to help and learn from each other, and that's definitely the case here."
What is the best tip for anyone who is coming straight out of education and looking for their first job in the IT sector?
"My best tip for people coming straight out of education who are on the hunt for their first job in the IT sector is to be brave enough to ask for help. Tell as many people as possible that you're looking for a job and be as specific as possible. This will increase your chances of finding the right job. Contact someone on LinkedIn who is in the kind of role you want. Ask them if they would have an online coffee with you (or IRL when the pandemic is over). Ask questions, what their job is like, what is important in their role, etc. The more questions you ask, the better understanding you will have of what is required and if it is a job for you. If you are curious about what I do, you can contact me on LinkedIn and I will be happy to tell you more."