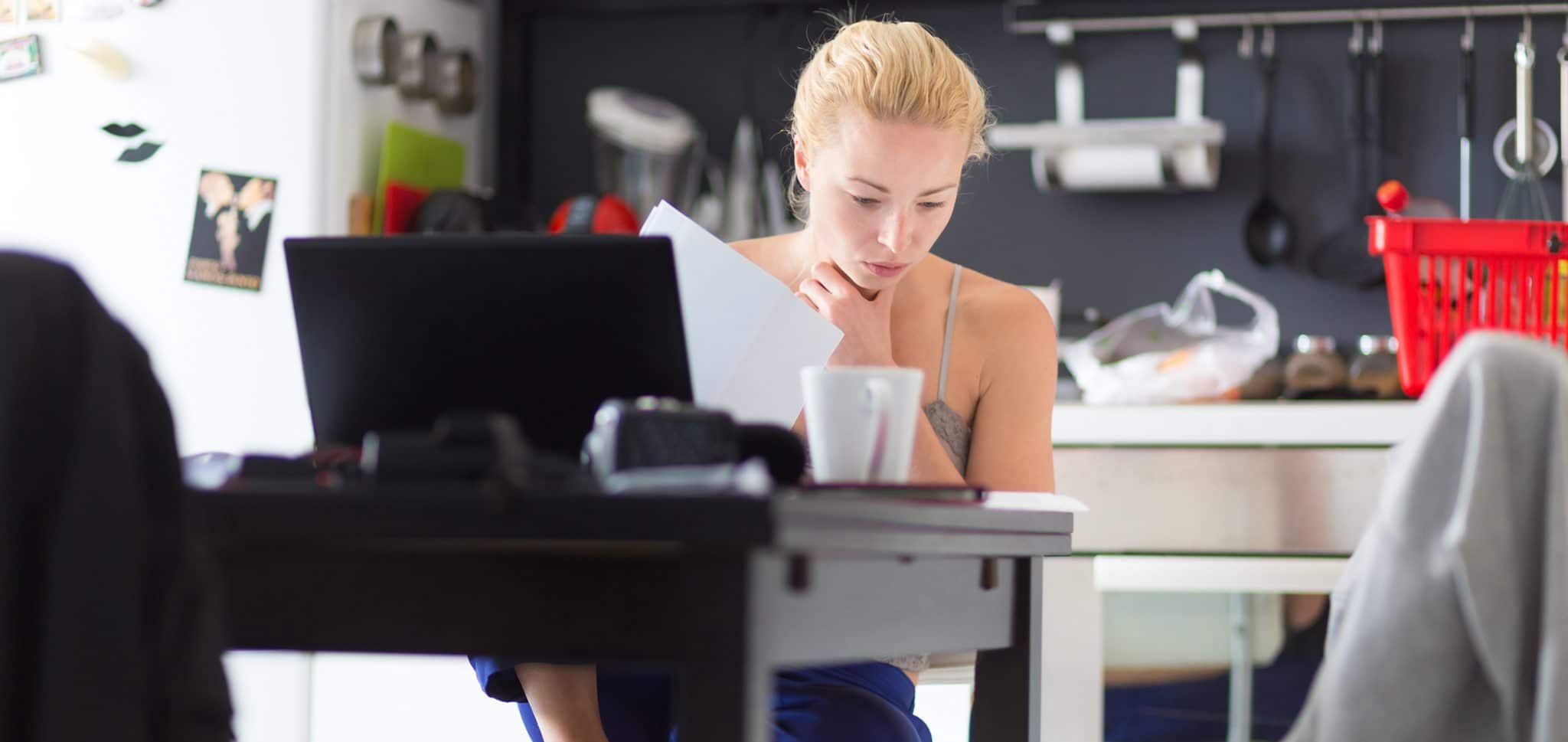 The question of how to carry out your work tasks without physically being in the office has become particularly relevant in recent times. It is inspirational to see everyone making the effort to try to limit the effects of COVID 19, better known as the coronavirus.
We, who know about and work with technology, can also help to make it easier for the people and organisations who have been affected. Not every organisation is offering all of its employees the opportunity to work from another location or another computer (I'm going to refer to this as the 'unit' to include all the other gadgets you need as well). Sometimes there are good reasons for this, but sometimes it is a lack of knowledge or other priorities that results in the technology that is available today not being used to offer better support to the people in the organisation who need to be able to carry out their tasks from another location or another unit. This seems like a bit of a mouthful, so let's just call it 'mobile working'. Unfortunately, sometimes when you talk about 'mobile', people might get the impression that you are talking about mobile phones. The 'mobility' aspect means that users are moving about, so they need to work in different locations and with different units.
The quick solution when someone is in this situation is to buy them a laptop (if the person does not already have one) and allow them to use a VPN solution (if one exists) to establish a secure connection to the organisation's network. This is how people have tackled this challenge over a long period of time and many people working with IT feel reassured with this kind of solution. If the users are sitting still in one location and have access to a computer, this can be an option. But this is not a 'mobility' solution, if we look back to my definition above.
Cloud services enable mobility
Many organisations have started to use cloud services, which basically enable mobility. We are talking about Microsoft Office 365 and Google G Suite here, and I would also like to include Slack. Other solutions/platforms are of course available. But I would guess that these three examples cover more than 80% of organisations.
The easiest thing to start with in the cloud is email. When my children were younger, they said that I 'played Outlook' at work. Making email available for a mobile user is great and it is easy to make email available using a web browser or a mobile phone. Unfortunately this can have some negative effects because it creates inefficient flows and additional work for other people in the organisation. I don't think anyone would tell you that they don't receive enough emails, and if this is the only way that an employee can communicate with others, it will generate more emails! And when email becomes the company's document management system, i.e. used for sending documents, it becomes a source of more challenges. You might recognise the frustration you feel when updating an older version of a document or work on consolidating a number of Excel files into one single one the night before a deadline?
Try instead to reduce the stress levels and think about what operational processes the user works with and what system support they use in these processes. The question is then how you can make these systems available.
As most organisations currently use Microsoft Office 365, the easiest way to make general communication and document management available is via Teams. Make sure that your users are given training in the basic functionality and opportunities provided by Teams in a web browser or a phone app. If you do not have Office 365, a free version of Teams is also available.
In terms of functionality, Google G Suite is the most comparable with Office 365, but I have come across several organisations that use Slack for mobile users. Something that you, as an organisation, need to think about is whether you should set up the same controls on Slack that you get for 'free' with Office 365, i.e. check which users you have (this is essential if you care about information security, which everyone should do). So invest a little time and set up Slack so that users are offered a single-sign-on (SSO). This will put their minds at ease and will also give you control of the users who have access. Slack is normally used because of its simplicity when communicating using chats, but you can also have online conversations/meetings. Note that document management is limited in Slack. Sharing is not a problem, but you can only have version management, etc. if you integrate other services.
Access to the correct systems
Your users often need access to other systems; this is normally a requirement. So it is surprising that few organisations are making the most of the option to do this using Office 365. In terms of the user experience, there is a new application/icon in Office 365, for selected users (or to be pedantic, for the users who are in the group that gives them access to the application).
If the application in question is available via a web browser internally on the network, this manoeuvre is simple; otherwise you may have to work a little harder. The main challenge is applications that have to be installed on a computer. But even here, you can normally install the application on a virtual computer (e.g. in Azure) before making it available via Office 365.
It can be difficult to know which user needs access to which application, and there is no good solution in place at the moment, so here is an alternative method. Create a form using Forms where the users themselves can apply for access. Then create an approval flow using Flow (which is now called Power Automate). The allocation is then carried out using a flow that executes a script, where the user is added to the correct authorisation group. So you have performed some magic as well!
But no technology in the world can replace the value of a physical meeting; it is just there to supplement it. So the best thing to do is to put the right steps in place to make physical meetings more effective. Of course we at Softronic are here for you if you need help setting up these kinds of solutions, whichever platform you choose.
Do not miss our webinar 'Work remotely and effectively using Microsoft 365', which will take place on 31 March at 10:00. Read more here!
Blog post written by Stefan Palm – copyright Softronic.